BOOM-Shine!
from the makers of MyBalun®
BOOM-Shine! - Makes your antenna look cleaner than it really is!
Before BOOM-Shine!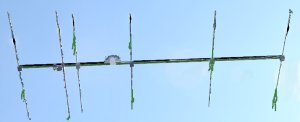 After BOOM-Shine!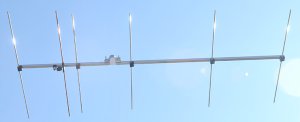 User Testimonials
Jimmy - N*NE - January 26th, 2018
Wow! This stuff really works! Just don't let it get near anything living. I found out the hard way, but now I have a new kitty and I've learned my lesson. Would buy again.
Vimu - VV*QQW - November 9th, 2017
I have a 60 meter tower [ed. 200 ft] and it was a real eyesore. At the urging of a wife,I ordered the BOOM-Shine! Large Area Application Kit and it worked great. The optional drone-based application system was well worth the extra cost. As an added benefit, I don't have to clear brush from under the tower any more!
Ken - KB*T - August 27th, 2017
I don't know what's in this stuff, but it really does the job! I use it on my roof too. BOOM-Shine! keeps it moss free and clean-looking. Good product.
Back to QYQ Intergalactic Home